We all have tried and tested baby weaning recipes in our kitchens to give our little ones a much healthier start. Organic fruits, tubers, vegetables, roots and cereals are the best and most; Perfect foods to introduce to just weaned babies diet.
I challenge you to be adventurous and try something new. Which is yet again different and exciting; And will be loved by your baby and other family members. 
Perfect foods to introduce to just weaned babies diet.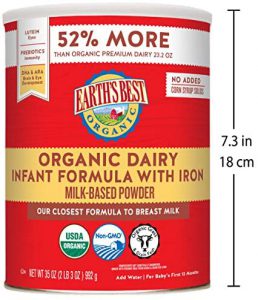 To kick start your baby's day you can start off by serving your baby with formula milk, this allows you to delay the baby's next meal from too early morning to breakfast time; After this; you are free to prepare a breakfast cereal for your baby.
Cornflakes/Muesli in Milk.
(Perfect foods to introduce to just weaned babies diet.)
Ingredients
Cornflakes/muesli
Milk
Strawberries
Method
Boil one cup of milk.
Crush corn flakes into powder.
Pour hot milk into cornflakes powder.
Cover the bowl with lid and leave to stand for 15 minutes.
Mix well.
Pour in warm milk into the bowl.
Mix carefully.
Add sliced strawberries on top.
Serve warm.
The Importance of Fruits and Vegetables.
Perfect foods to introduce to just weaned babies.
You can peel oranges or naches and give the baby a piece to self-feed. Keeping a careful eye on the baby. To avoid choking on the fruit.
Vegetables and fruits help enhance the baby's brain growth and development. Milk and milk products too are an exception. These help keep the baby's brain cell membranes flexible, enabling the brain to send and receive information.
The deep rich colours of fruits and vegetables are excellent as they contain antioxidants that help keep the brain healthy. The beautiful colours attract baby's eyes. Making the baby want to the vegetable in their hands.
Broccoli.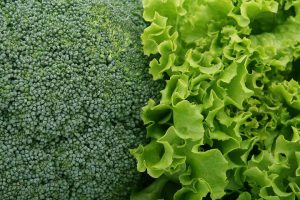 Is an effective vegetable for brain development. As it contains DHA which helps the neurons connect. This vegetable has a super cancer-fighting property that helps fight cancer in the baby's body.
To avoid boredom. This vegetable can be prepared in many different ways.
It can be served as a puree, soup, sauce, salad, mixed with other vegetables or mixed with fruits.all you need to do is to be creative with it as you go with your little one's menu.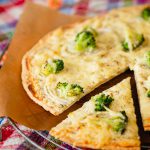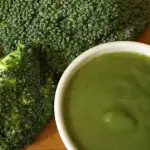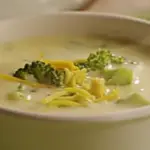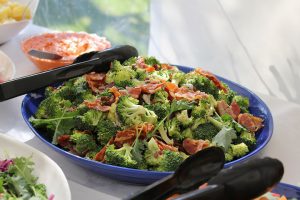 Ingredients
3 small broccoli.
1tsp olive oil.
Chopped cheddar cheese.
1cup of water.
Pinch of salt.
1 tbsp butter.
Utensils
Method
Pour 1 cup of water and steam broccoli for 2 mins.
Add cheese.
Then add butter on top and cover for 10 seconds.
Draw from heat and place on a plate.
Add a teaspoon of olive oil and serve.
American Vegan Cream Dressing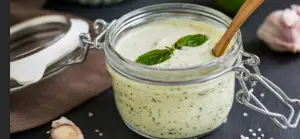 Ingridients
1 cup unsweetened coconut.
Raw cashews 1 cup.
1 lemon.
3 garlic cloves.
1 tsp salt.
Method
Chop cashews.
Add one cup of coconut.
Squeeze lemon juice into the mixture.
Add chopped garlic and salt to taste.
Blend the mixture and serve with your broccoli salad.
Introduce Proteins to Your Babies Menu.
Perfect foods to introduce to just weaned babies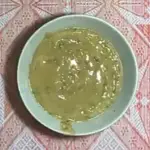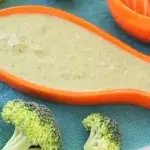 Introducing Proteins in the form of meat at this stage is a very good move as they provide a well and balanced menu for your just weaned baby. Foods like fish, eggs and chicken are favourable. They are easy to digest and are tender as well.