Prayer for newborn baby health ; Whenever a new baby is born into the family , it brings along with it hope of fresh beginnings , a sense of joy ,favor ,the awareness of what utter innocence and the light of Jesus. 
Heavenly Father, I thank You for this happy newborn baby . Today Lord I am making this prayer for newborn baby health now. Hoping for good health throughout her infant life even up to eternity God. You are the Lord of all , and You hear my prayers. Father, I thank You that You are a God that answers prayer .

For with You nothing is impossible. Because , your word says Your promises for me are a Yes and an Amen! Father , I thank you for the Angels of healing that you have assigned to minister to our little baby. Lord! , You are God, for this reason I bless your Holy Name. I give You honour and glory, for nobody is like You. You are the healer of our baby's souls and the rest of us. Let Your Name be glorified on this earth . Thank You Lord God almighty in Jesus's mighty Name Amen.
Father, please protect this newborn baby. Give this precious one good health, strength, and stamina. Keep illnesses and harm away from this child. Abba Father, We pray that this baby sleeps well in all happiness. Make her /him content throughout the day without any discomfort. We pray that nothing will hinder his/her development and that he/she will meet all his/her milestones on time. bless. Father we also pray against any infections or other illnesses that might come on him/her. We thank You for placing Your hand of protection on him/her.Thank You, Lord, Amen.
Lord, I pray at this moment and time thanking you for everything that you have done for us. Lord God , our Good Shepherd, please watch over and protect our sweet baby as she sleeps, and keep her from harm. May the part of her brain that controls her breathing and sleep arousal be fully mature and work properly. We pray against colds and other respiratory illnesses that may affect her breathing. We pray that she will remain in the safest sleep position and not get overheated. May she sleep peacefully and safely through the night.In the Name of Jesus Amen!. 
Let us pray;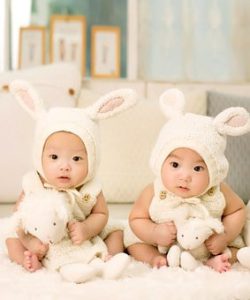 Lord Jesus!,  We thank you for this new baby that you have gifted us with.Father we place this baby right in the shadow of your wings . For we know that this baby is protected, under your care. Continue oh Lord to be her guide from this moment on and everyday of her life.Mold her Lord, into a mighty woman that will stand up for your gospel. Equip her with every spiritual gift of God. Let her joy be in the things of God at all times. Deliver her from evil oh dear God , bring to shame all the plans of the wicked . Let your light shine upon her , and your protection covering her all the way. Father, make her following right in Your footprints . As You lead the way ,let her follow diligently. In the Mighty Name of our Lord Jesus Amen!.