Baby room themes girl ; I am happy to break it to you that . Nothing can be more special than the arrival of a baby girl. It is such a sweet and beautiful time . Which gives you the best opportunity to map out and gather inspiration for your baby girl's space.
First;Mural theme for a baby girl's room.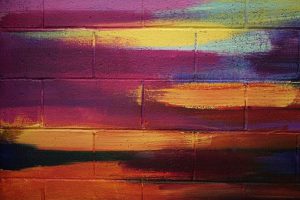 You can try out the mural theme or the printed theme . Which works out pretty fine , for a little baby girl's room. As it makes a style statement in this nursery as well.
Secondly;Pink nursery ;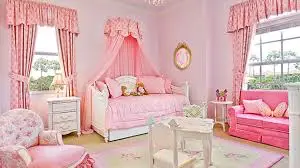 The good old traditional pink color for a baby girl is always the way to go . If you want to keepit stylish and simple. However , with the color pink you are most certain that you always have a starting place. With your pink displayed throughout . You can as well try to mix it with other colors to get a balanced pretty view.
Thirdly;Modern theme; Baby room themes girl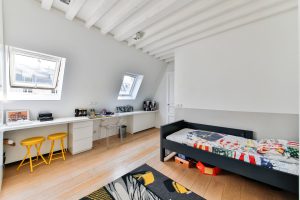 If you want fun , talk of modern art in a baby girl's room. Make your modern look unique by doing something different and fun. Use some artwork above your baby's crib with some hot pink color and gold in such a classy way. However, you can also have weathertight shiplap walls, cozy window seating, lighter finishes. And touches of pink ,to make your modern look more beautiful. Furthermore , for a modern design add a nice wallpaper with tonal hues and botanical design. As well as a charming paneled ceiling, and layered patterns and colors. Which I'll in turn give room, a modern yet timeless feel.
Forth:Rainbow nursery theme for a baby girls room.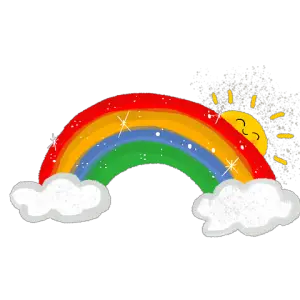 For a beautiful rainbow theme for your little girl. Be ready to whip out some cans of paint to achieve the rainbow theme. In addition , apart from painting it out yourself you can resort to buying a rainbow blanket . As well as some strategically integrated pom-poms and a happy, sunny space for your baby to rest her head. Not forgetting the fluffy pillows and cute ponies laid in the corner on top of a small side drawer table.
Fifth; An outdoor inspired nursery;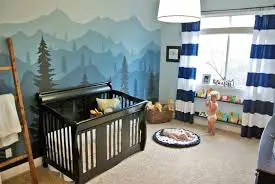 With this one , you have got to be creative and wild with ideas . That will make your baby girls nursery to become all beautiful. You can add beautiful tree forest mural with a cheerful pink accents. As well as layered textures, and a touch of glamour. This turn the room into a gorgeous beautiful space. Apart from this look there is also the woodland desghn . Where you use a combination of beautiful woodland wallpaper and the blush tone decor. However, giving it a touch of a botanical look . Combining outdoor elements from the pretty wallpaper to natural materials and linens. Not forgetting the beautiful furniture and darling wall decor. Which altogether when combined properly makes quite a statement.

Neutral Baby Room Themes;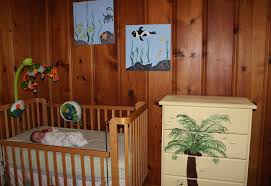 If you want to try out something different from pink and blue . You can try out some of the trendiest gender-neutral nursery themes. Nowadays there is a trend of parents moving away from the traditional gender colours. However, you can achieve this look by playing around with your colors.

Firstly, there is the natural theme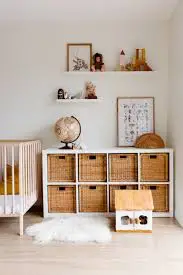 This goes well for both boys and girls. It is a gender neutral theme with an earthy feel. Put up natural woods and a flash of greenery stand out in this inspiring nursery.

Secondly, woodland theme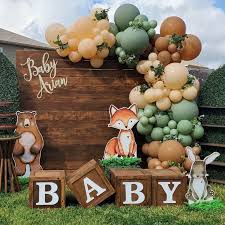 It is a very colorful theme that will brighten up the room. With beautiful, natural woods and sweet woodland creatures completing the picture. Moreover, neutral nurseries are on-trend in the interior world of design. Making gender neutral themes fashionable.
Finally;Baby room themes girl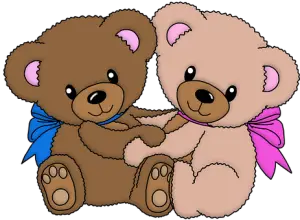 The gender neutral approach is present in both fashion and interiors. Additionally, inasmuch as it is pretty, this woodland theme awakens a sense of playfulness and exploration in your baby. For a perfect background you can always count on the color white. Because, white is always effective when designing a neutral space. Hence you can try and give it go . By combining it with other colours that will bring comfort and beauty into the room.