Baby room themes are one of the things that you just cannot overlook on your todo list for your newly born baby. Planning for your baby's arrival can be interesting , as it gets you all prepared for the coming of your newborn baby. Hence taking some time off other things to just give yourself time to plan and decide on a theme for your baby's nursery will be a very wise description to make.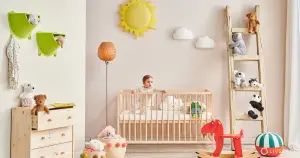 You can plan your baby room themes for your baby's room , from the ceiling down to the floor.One of the best themes for a baby's room is a blank canvas. Because it allows you to paint it with any color of your choice hence turning the nursery into an entirely different room. Additionally, you can put up just any wallpaper of your choice, as well as fun wall decals. You can however decide and think over the right accessories and furniture to put around the room . For both baby and mothers convenience , and not forgetting decorations for the baby's room.  When the picture is complete it will bring a lot of excitement for the both of you. And a feeling that your baby's arrival seems to be taking too long. 
Baby room ideas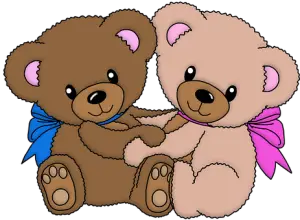 Modern design in Baby room themes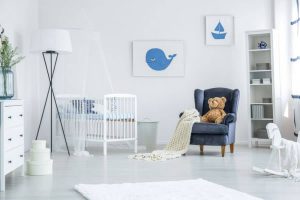 Clean white walls are a good option when it comes to a unique modern look. However, you can use this one, with minimal furniture of a different color of your choice or with even that same white as well. The baby's room can be decorated with bold patterns of your choice , and an uncluttered floor space. In the same vein, you can add some curdly, snuggly teddy bears in a corner on a small table. In an effort to try and add texture to the room  
Bunny Theme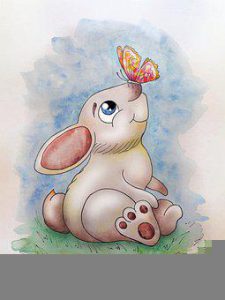 For the Bunny theme, you can have a large bunny portrait put up on the wall. However, these vary in style. Ranging from soft and cozy to modern and bold. In as much as this theme works for boys it is also good for girls as well. With a soft gray crib bedding set blends right in, and a wicker basket adds to the casual vibe. Not forgetting the wallpaper or wall art, which will look very nice especially with art prints of woodland animals including hues of gray, orange, and brown, with plenty of interesting detail. 
Rainbow Theme in Baby room themes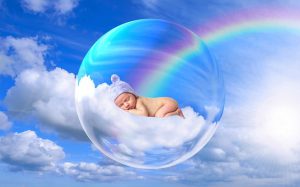 The rainbow theme is interestingly loveable, particularly among boys. As it is  funky, perfect and modern too. This nursery theme just perfects it all for a baby boys room . However, an addition of neutral colored accessories, a moon and stars wall decal with crisp white furniture and twinkling lights will handsomely complete this adorable space. Making it a little paradise for your little man. Designing your baby's room or even in the smallest of all spaces. When done thoughtfully with love, all the small things you have put together will become meaningful, beautiful and above all a comfortable space for you and your baby.
Travel and Adventure Theme
Your baby will soon grow from a baby into a little man. When this happens their explorer sense is awakened. Believe me it won't mean trouble when you have all things planned for him. The travel and adventure theme will save you. As your little boy will have his own space cut out for him, with all the things to explore and figure out. Inspire your little boy's sense of adventure with a nursery that includes interesting or whimsical maps and travel items. As well as a tent-shaped bookshelf, which will add visual interest. In addition to this, you can also add a wood dresser to store your baby's essentials