Baby crawling mat ; As your baby learns how to crawl on their crawling mat . You will discover that, anything within their vicinity and reach to them is food. So make sure you pay close attention to your baby!
Not all babies spend their time on their knees and hands. As some are lazy or smart enough to go through the crawling stage. So they spend less of their time on their knees and hands and start learning to take their first step. Henceforth they will be enjoying their freedom of exploring their environment in many different ways.
Managing my crawling baby.
Babies at this age pull things from a seated position and also while standing. Our little ones tend to cruise around while holding onto the furniture, to get a firm hold and a longer stand. But all this starts from a baby crawling mat.This alone shows us how much of brain development and brain usage there has been. As it takes some good thinking to stand against furniture to avoid falling down.
However, all this taught me how to manage my crawling baby at home, so that we can all stay happy.
Baby safety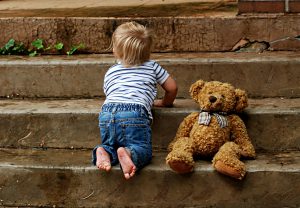 It is not only the toys lying around that we must only pay particular attention to. But also where your baby crawls . The use of a baby crawling mat reduces a lot of risks and danger.
Baby safety must be accounted for by either you the parent or any caregiver. Always try to use a baby crawling mat particularly in the early stages of crawling as their knees are quite tender then . It is important to budget for baby crawling mat if you do not have one. As it helps keep the baby safe and warm. Moreover, it helps keep him or her safe from colds and flue. And yet again ,protects the baby's skin while he is out and about doing what he knows best in the house.
Which clothes must I get for my crawling baby?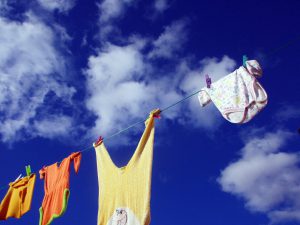 First; and foremost, in order to allow your baby to move freely; you have to to change their wardrobe. Get them comfortable clothes fit for crawling people as well as knee pads.
Since your baby spends most of his or time on the floor. However, you must consider getting them special crawling pants with padded knee pads.
as this helps you to manage your crawling baby.
Secondly;
Always bare in mind that by so doing you have
helped protect your baby's knees while they crawl around; and are also warm and easy to wash.
Thirdly;
You can always opt for knee pads because not all your baby pants are going to be the special type. They are less expensive they too also help to prevent ordinary pants from wearing out. Never the less,
It is also important that you get special crawling top, rompers or jacket that nicely cover-the baby's stomach since they are on it most of the time.
Finally, do make sure that their little feet are covered as well as their head at all times to avoid colds and flue as they scoot around the house.
Why change my baby's wardrobe!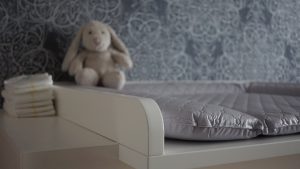 Simple! Because all the clothes your baby used to wear from 4 to 7 months might be very small for them now. And that they become uncomfortable for your baby.
If you decide to use them, they will be destroyed especially by the knees and wrists in no time. Apart from the clothes being destroyed, think about their little knees and legs if you were to clothes in baby shorts !.
Your baby is at high risk of catching colds if not properly clothed.
As the baby spends lots of time on their belly. You wouldn't want your baby on his or her belly in a small fitting vest, directly lying on the floor. That is why it is important to get a baby crawling mat some knee pads and above all acquiring the knowledge that is needed for you to know how to manage your crawling baby at every stage.