Black baby hair products are helpful as they help keep your baby hair routine simple and easy. Baby hair products for black-babies however, are important for your baby's hair; because, they are specifically formulated for 4c type hair. Some of the hair products include, jojoba oil, emu oil, avocado oil, virgin coconut oil, or almond oil . You can easily shop for these from natural food stores. These hair products can work on all curly hair textures and for kids of all ages. This means that if you have a biracial child, you can also try one of these hair products on their hair.
How to care for my baby's kinky hair?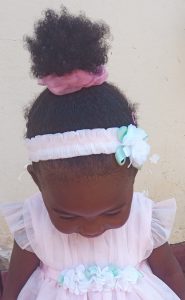 Kinky hair can be a great deal of work. As it is difficult to handle, at times because of its kinky texture. Which makes it painful for the baby to stand the styling and brushing. However, curly and kinky hair needs thoughtful care. so using black baby hair products will help ease the pain.
Baby hair products for black-babies; black baby hair products
Firstly, you can shop around for Aunt Jackie's baby hair products . These come with a detangler; which works perfectly well when it comes to detangling baby hair.
Secondly ,We have Mielle Amongst it's range of products Mielle has a Coil Sculpting Custard: Which is great for thick and curly hair. This baby hair product for black babies , provides curl definition all day long. Additionally, It does not leave hair crunchy as many gels do. Mielle hair products also have a Curl Custard. It is very good ,in fact it can be used twice a day in the morning and the evening. As it contains natural ingredients like shea butter and olive oil. Making it a naturall conditioning and curl activator .
Thirdly,we have ; Darlyng & Co. Darlyng & Co in have a range of Kids' Hair Care Kits: which comprises of shampoo, body wash, conditioner, pomade, oil and styling cream. Plus, you also get a hair towel and a brush to smooth down any curly edges. Everything you could possibly need to keep your kids' hair fresh.
Black baby hair moisturizing.
When it comes to washing kinky and curly hair for black children and children of color. Choosing the right moisturizer will do wonders to your kinky curly baby hair. Additionally, effectively moisturizing your baby's hair can be difficult since most products can be too heavy and weigh their fragile hair down. Hence you need to use friendly products. The Honey Shea Butter Hair Smoothie from Honey Baby Naturals is a perfect go. As it intensely moisturizers your kinky baby hair. Leaving it soft and curly. However, this styling crème is packed full of natural ingredients that will give your baby's hair a well-needed boost of moisture.
How to wash kinky curly hair.Baby hair products for black-babies.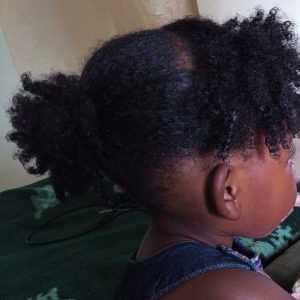 Washing and styling your baby's curly hair may not be as straightforward ; as this hair type is a great deal of work. Unlike other hair types, there are plenty of products that make it an easier and more enjoyable experience. Just like using detanglers to loosen any knots without causing your baby pain. As well as the use of baby shampoos to remove any product build-up, cradle cap and dry skin too. Not forgetting conditioners that help in strengthening and moisturizing your baby's scalp.
How often must I wash my black-baby's kinky curly hair?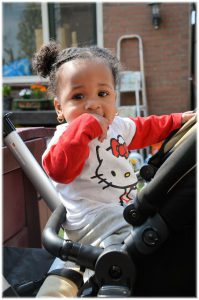 For your baby's curly hair to look clean and shiny ; you need to wash it often . But not every single day ,as you do not want them losing all that moisture leaving their hair to go dry and prone to breaking. So you just need to stick to the 3 day washing routine that you do with every bath. As you do this, you need to get a good cleanser , that cleanses your baby's hair clean . Leaving those curls nice and clean.Try getting" The Hair and body wash by Tubby Todd " as it works perfectly.