Baby Milestones From Birth Up To 2 Months ; NewlyBaby Milestones From Birth Up To 2 Months born babies of one day to a one-week-old are usually very small and very sensitive. However, they rely greatly on their senses. Particularly their sense of smell and sense of touch than on anything else. Below are baby milestones from birth up to 2 months.
Baby's in their first week to 2 months usually are expected to:
However, it is very important to have skin-to-skin contact as much as possible. You may also notice a lot of reflexes early on. Such as appearing to startle or looking like they're shivering. Which are both very are normal reflexes, as the baby is trying to adjust to the life outside the womb.
Common occurrences in newborns are; their breathing pattern as they will be irregular. With normal episodes of apnea thus when they stop breathing altogether. This can be scary to witness when it first happens. Irregular breathing in newborns is normal, especially while sleeping. Though irregular breathing is said to be normal. You still need to pay special attention to how your baby is breathing.
Babies at this stage are most likely expected to spend most of the day sleeping. Especially during the first week of life, a typical newborn baby will sleep for 16-18 hours every 24 hours. Furthermore, babies of this age group have difficulties in seeing.
Mothers expectations of their babies.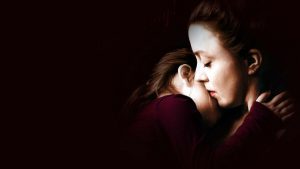 Expect your baby reflect spontaneous little smiles, which are supposed to be witnessed at this stage. This is different from the social smile that occurs in response to something. Likewise, when you talk or sing to your baby, they just smile.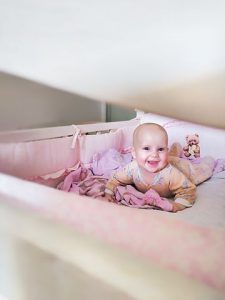 Babies develop the social smile a little later when they are 1-2 months old. They also continue to sleep more during the day . So do not be disturbed if your baby is not yet smiling at you at this age.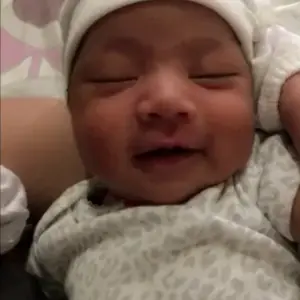 one-week-old babies should move all body parts at all times frequently moving their head and lips too.
If you take note that they only moving one arm or one leg much more than the other. Then it could be a sign of injury or weakness. Contact your baby doctor for a check-up.
Baby exercise; baby milestones from birth up to 2 months.
Exercise their hands and legs to help them take a normal form. I once witnessed quite a number of times women slightly pinching the nose of a baby. When I asked them why they doing so. They told me it helps make the babies nose tinny and sharp. I do not know how effective that is but it was quite an interesting thing I came across.

Your baby's vision at this stage is poor as they can only see high contrast patterns. Likewise, your baby will only be able to see and follow objects put close towards their face midline. They are also able to respond to loud noise.
Diaper Changes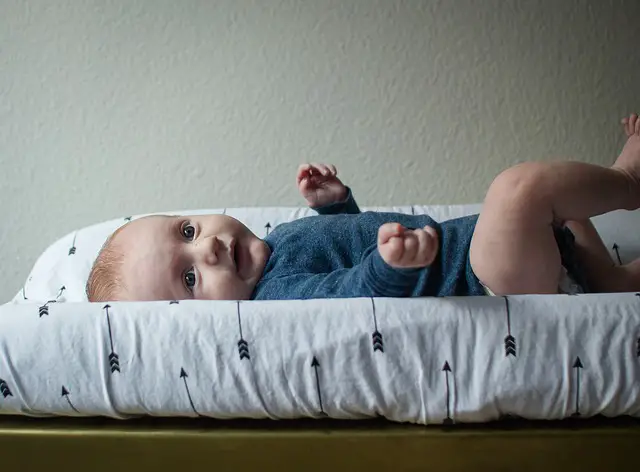 Baby stool in Baby milestones from birth; In this stage yet again. Diaper change is a regular routine for you. As your baby will still be passing meconium. Which explained as a mixture of skin cells, mucus, and other substances your baby ingested during delivery. This substance makes the bowel movements look dark, sticky, and almost tar-like in appearance. Those diaper changes can be challenging to clean, but they are normal.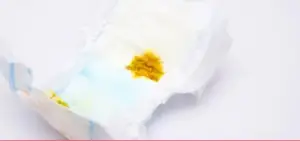 As your baby grows older, he or she will need a lot of diaper changes. And should be having six or more wet diapers and three to four loose yellow stools each day. Babies who are exclusively breastfed will have a stool that can vary in colour, from bright yellow to greenish. During this phase, your baby's stools will change from black, tarry meconium, to green/yellow. Transitional stools, to the more regular yellow bowel movements of an older baby.