Postpartum underwear among the rest of the things that you have put together , from your baby's preparation items to designing their nursery is also very important. What you need to add on to that list are items that you will also need during your nursing time. Items such as your toiletries ,maternity pads , nighties and of course your postpartum underwear .
How to choose the best postpartum panty.
First of all , you need to consider getting a panty that you like the most by thinking through the following variables, such as ; 
Fabric quality ; When it comes to ''fabric'' I always love going for cotton as my number one option. Why ? , because it is comfortable , breathable and has a more sucked-in feeling to it. However you can go for stretchy materials, such as nylon-spandex blends and microfiber as they are helpful too. You can buy Disposable postpartum underwear for yourself. Because they really good when it comes to comfort . But, the only problem you will face with these . Is ithat they tend to get more expensive as you go . As you will end up needing more.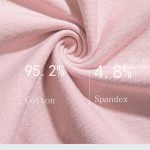 Cost or value; The second point to note is price; Here we must listen to the voice of reason . I say you should go for the less expensive postpartum underwears . Why ? Because, you will not be needing them for a long period of time . Since your body will change back again in no time . Back to its pre-pregnancy state, hence requiring you to switch back to your normal undies.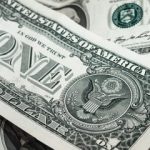 Size range ; During this phase you will realize that you will be putting on weight which is a bit different from your usual size . So since you will also be needing to wear maternity pads . You will need to wear a postpartum pant that is very comfortable for you. However, you need to consider investing in a size that is larger than the one you normally would wear . Thus for  you to accommodate your postpartum body and have room for your pads as well. The reason why I say you must go for a bigger size than your normal one is because ; your uterus will take some time to shrink back down to its pre-pregnancy size. So wearing a bigger size will be much more comfortable for you. 
Types of postpartum panties
Postpartum underwear designers are doing a great job out there , of trying to come up with the best designs of postpartum panties for you to make a selection from. However, postpartum underwear comes in three categories namely :
Boy shorts ; these are women's seamless boy shorts ,which look more like bikinis.These bikinis will fit right in with the rest of your intimates. Moreover, they can be very comfortable at the same time giving you full coverage.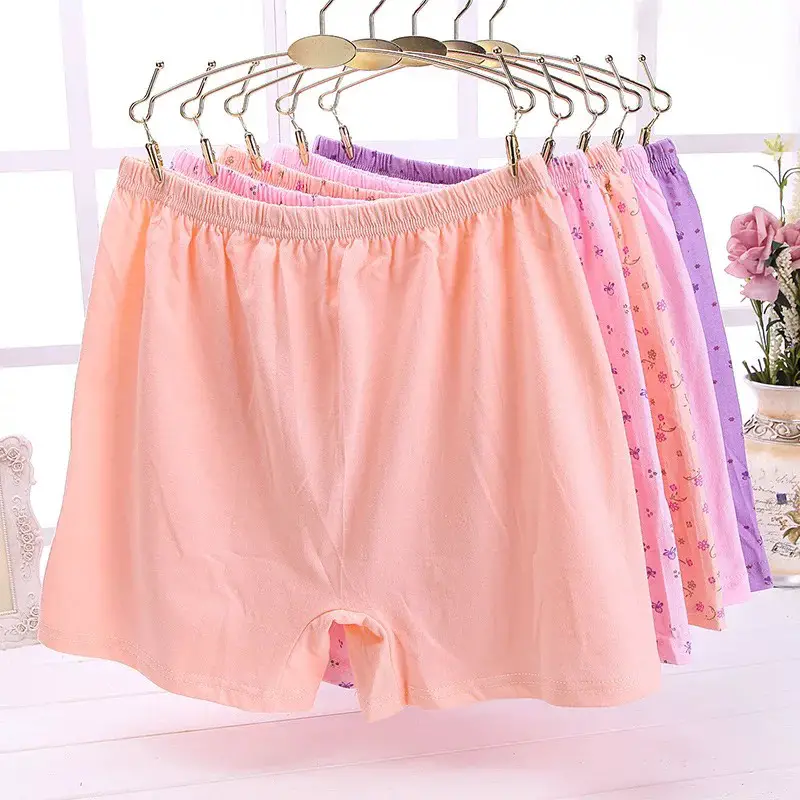 Disposable briefs; Examples are period panties which are thick and designed to absorb menstrual blood.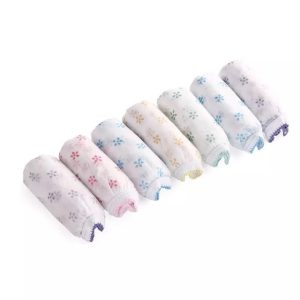 High-waisted briefs or maternity underwear.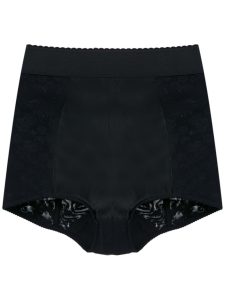 The best postpartum underwear are the ones that you feel comfortable in the most. I say this because when it comes to underwear one person's meat can be the next man's poison. So get what you have always thought to be comfortable for you, as  long as it is a postpartum panty.Nevertheless , here are some postpartum underwear that I think are most comfy in their order from best to good; 
Disposable Mesh underwear ; My gynacologist recommended me to wear these Immediately after i had given birth. Thus in the first week after birth. However, you can go for mesh reusable underwears, as they are dry and comfy as well as cheaper on your budget end. Additionally mesh underwears also have a range that are also washable . They are also comfortable and can hold maxi pads in place and are also inexpensive. Moreover, these are mostly given to you while you are still in the hospital after delivery. These comfortable underwears are made from microfiber and spandex and are completely latex-free. Which makes them breathable and comfortable to walk, sit and above all to sleep in.
Loose cotton panties ; These are quite affordable, breathable and very comfortable as well.
Supportive postpartum underwear ; These are essential when it comes to supporting your abdominal muscles. Hence giving your back and abdomen a break.
Disposable postpartum underwear ; Hospital postpartum underwear .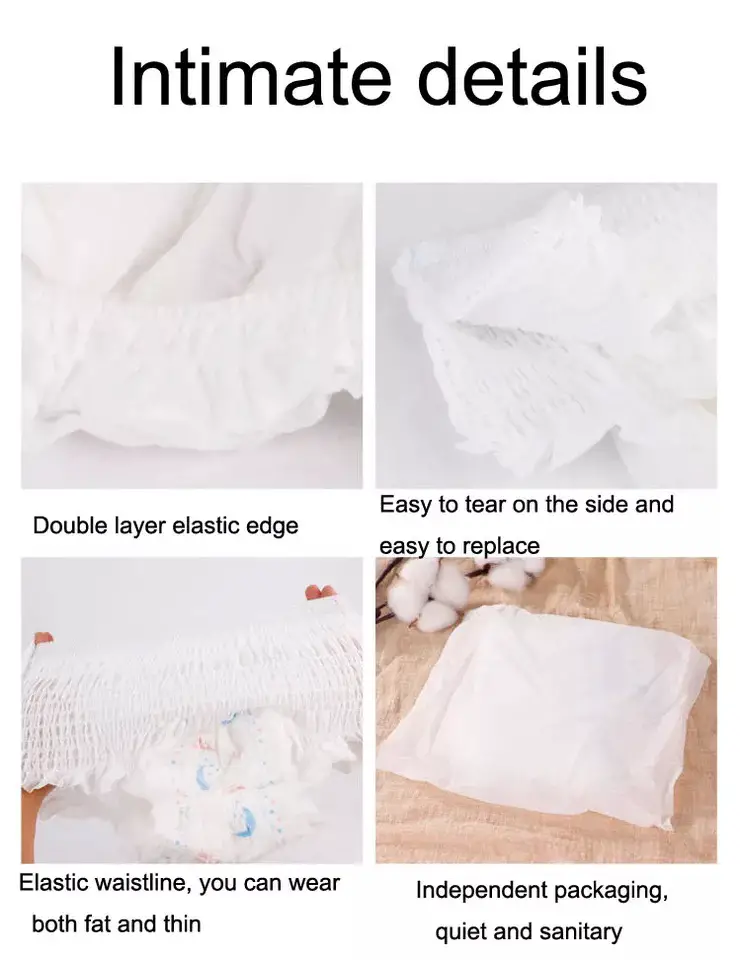 Hospital or disposable briefs are very good when it comes to postpartum bleeding. As they are designed to designed to absorb heavy lochia during the initial days of postpartum. However you can use them with pads if you are heavy bleeder for extra absorbance. Because they are very comfortable and can hold the maxi pads in place as well. Similarly, these hospital postpartum underwear are highly comfortable, they allow movement and even sitting in them for some time , and not to mention sleeping in them. They are widely preferred by nursing mothers simply because they are affordable and great for the first days of postpartum .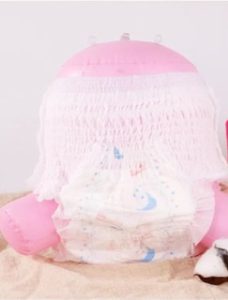 Disposable postpartum panties are the best for you , easpecially if you have just come out of the delivery room. Be it by normal delivery or birth by C-section or yet even when you are on your period. In the same vein while they are disposable, they are also washable for up to five times too. Maternity mesh panties are not only  protective and comfortable but also come with a modern design that makes them fit you and feel like everyday underwear you are used to wearing. This Incontinence underwear is made out of a fabric that is light ,airy ,stretchy and breathable. 
Postpartum underwear C-section
If you already know that you are a C-section , You need to start packing up your hospital bag. Do not forget your special C-section underwear.  You however need to get yourself a special underwear that will help reduce swelling and offer support as you heal. Moreover , for a C-section mom , anything that hits low is not an option as it is not comfortable. Try to get high waist underwear as they are not only comfortable but are also classical and of a feminine design. However they have a design that offers plenty of room for large pads.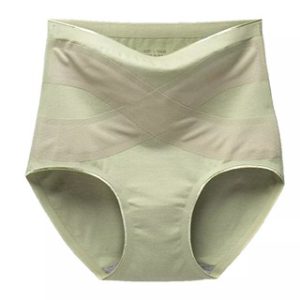 Additionally, high waist panties cost more than the other underwear . They have a comfortable panel that reduces irritation in c- section moms.This well-made, multi-tasking undergarment comes with several features that you will appreciate as a C-section. It ultimately has a silicone panel that sits over your scar to help reduce irritation. As well as a  high-waisted silhouette and nylon-spandex material , that serves to help hold you in as your body recovers from surgery. 
What to expect after a cesarean delivery.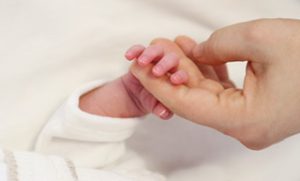 Recovery from a C-section surgery will come with a number of postpartum problems and a whole lot of emotions to deal with such as ; 
Verginal discharge.
Pain.
Drowsiness.
Exhaustion.
Mood swings.
Engorgement .
Benefits of C-section panty
This special type of underwear is designed specifically for C-section women .
C-section panties are comfortable 
I realised that they have a compression that reduced swelling around my incision .
Helps flatten and smooth the bulge of your incision.
They also provide abdominal support, similar to a cosset.
C-section underwears have a comfortable fit and material that helps to  reduce itchiness.
They protect and help speed up the healing process. 
C- panties are seamless , meaning that they have a full-coverage .
Additionally, these underwears are made of a special type of fabric that offers support to weakened tissue.
They are also designed to reduce swelling and scarring around the incision. 
These postpartum disposable maternity underwears are secure and leak free .
They have a supportive design that helps your body to lose excess fluids hence  helping  your uterus to return to its pre- pregnancy state.
Plus size postpartum underwear
Getting a plus size postpartum maternity underwear on time again is a wise decision. You can try and get plus size maternity briefs which are also known as "granny panties''. Because they provide great comfort and support. Therefore, you can feel free to get a couple of these for your postpartum phase. Postpartum plus size underwear has a wide range of sizes beginning from 3 XL to 6XL.
Plus size maternity underwear has full coverage and also provides some level of support.  With an exclusive range of plus size maternity underwear that fit over your belly. This uniquely designed plus size belly support underwear is made from different materials that help smoothen out your belly shape.  
Types of plus size postpartum panties.
Plus size maternity fold over underwear; With this type of maternity underwear you can pull it up over your belly or fold it below your belly whenever you feel like doing so. However, you will realize that fold over maternity panties are super comfortable and are made of mostly cotton and spandex.
Plus Size Disposable Underwear; Disposable maternity underwear is a splendid option for your postpartum period. As they are very comfortable and affordable. 
Plus Size Boy Shorts Underwear;There is the plus size postpartum boy shorts range , which are also comfortable and can last from pregnancy to motherhood. These have a remarkable design, like that of boy's shorts . However they come in so many different patterns and colors . With a beautiful frilly with lace which is very stylish . They are like other postpartum panties , also made from cotton and other special fabrics.
Quality to consider;
An underwear that has Seamless design for maximum comfort is crucial. 
Get stretchy underwear. 
Look out for something breathable. 
Invest in a comfortable panty. 
Getting one made from micro-modal fabric eases friction. 
Investing in a panty that has full coverage will do you justice. 
Get a panty that is wide enough to accommodate pads.
I got an underwear that absorbed my lochia without me having to wear a pad.
Get an underwear that fits you perfectly. 
If you don't have time or strength to wash your undies , do get disposable diapers as they are time saving. 
As far as color is concerned , you might as well try black or any other dark color.
If you are a C-section mom it is wise to get a maternity underwear that has a waistband that is high enough to clear your incision.