Baby boy room ideas for ;
Ceiling;

The ceiling is often ignored when decorating nurseries . So let us first consider our little man's ceiling before anything else. Rather truth be said , decorating the nursery ceilings does not have to be complex but just pretty and beautiful. There are lots of simple ideas that you can execute in order to create a tone that is very exciting for your baby boy's room. You can have ; 

Hand drawn ceiling wallpaper ; A hand-drawn wilderness-themed wallpaper creates a lovely colorful sight for you and your baby. 
Nursery ceiling with stripes;  To achieve this look you must have your ceiling decorated with stripes. Whether you paint stripes by hand or choose removable wallpaper, the results will be stunning and will make the room look bigger than it appears. 
Dark nursery ceiling ; The dark room ceiling theme gives your baby boy's room a moody look with a deep hue and also encourages your baby to sleep easily.making the room cozy and comfortable for both you and your baby boy. 
Playful wallpaper ceiling; this type of baby boy ceiling , just like it's name . Will encourage your little one to play more and cry less. As it incorporates a playful mood. As well as adding pattern and texture to the ceiling. 
Wood detail ; Decorating your baby boy's room with wood details can add interest, texture, and dimension to your baby's space. Making the environment more comfortable and with a natural feel added to it. 
Grass cloth baby room ceiling; The grass cloth baby room ceiling theme is also among the many a good option to consider .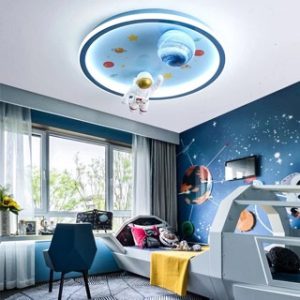 Walls:

For your baby boys walls, you can choose to have them painted in the following shades suited for a little boys room. You can have them painted white, cream, grey , yellow , green, orange, blue and maybe a hint of red. You can get a wallpaper that is plain or one that has print on it. However, these vary from theme to theme. If you prefer picture stickers you can have them stuck on to your plain painted wall. The advantage of these stickers is that you can have them removed any time you want to change the look in no time. Moreover , for your little boys room you can have the walls with these themes such as ;  

Story book ; To make your baby boy room ideas list more exciting. You need to consider the story book theme . This will allow you to create a theme around your favorite childhood story. You can frame prints, curate special accessories, and draw from the colors in the book. Or you can just simply buy a ready printed wallpaper. Examples include the very hungry caterpillar, The  giving tree , Winnie the Pooh, Charlotte's web and Dr. Seuss books. You can give it a bit of a modern touch by introducing TV characters such as Spider man ,Norm of the north , bumblebee and Shown sheep. 
Birdhouse ; Your little boy will love their special space , complete with birdhouses, tiny birds, and a cozy neutral palette. Moreover, a great way to bring in a birdhouse with a sweet print will bring lots of outdoor feeling. With a well decorated birdhouse from the outdoors shelved in one of the beautiful shelves in the room ; will bring a lot of accent and a natural feel. However, apart from this you can also opt for a wall decal or whimsical wall art. As well as having a large tree , making it the focal point of your child's nursery. Giving it a centering point to build around.
Sea shells; Create a delicate coastal nursery with gentle neutral tones, light wood, and soft statement pillows for your baby boys room. Seashells as a baby boy room idea is unique and special . As the colours are all neutral and also create a very calming effect on your baby , causing them to sleep easily as these thoughtful pieces can make the room more meaningful and impressive. Have a seashell pillow and a nautical mirror for your little boy.
Whimsical ; with this one , you will have your baby boy's room looking all good . It will give you a nursery that  is bright and  clean . Making the whole room fun and beautiful for your  little baby boy. The whimsical theme is designed to inspire your baby's imagination. As it comes with lively patterns, and fun accessories that help to  give it a nordic charm. 
Cozy earth ; You can also try out a cozy earth print as the earth-tone prints adds a next level of inspiration for the whole room. Cozy earth helps to create a cozy nursery that pays homage to our natural surroundings. At the same time beautifying your baby boy's room. 
Zoo with forest animals ; The wall art prints of woodland animals include hues of gray, orange, and brown, with plenty of interesting detail. Which your baby boy will love. Safari ; Having a safari themed for your baby boy's room will stir up some excitement in him. As boys love such jungle themes with  animals on them . However you can include in your planning any of these safari animals from the tall giraffe, rabbit, fox, duck, raccoon, tiger, elephant, bear, dog, porcupine, down to the bumblebee will make a great sight for your little man to gaze into while they try to fall asleep.
Ocean theme ;You can give your baby boy a glimpse of the beautiful ocean by creating an ocean theme for him . This will give him an opportunity to also gaze into the view  of the great outdoors. However, it is another interesting take among other good themes. As it has impressive bold room colors with natural wood and modern photography that creates a lively beachy vibe that you will both love.  Most interestingly, this nursery theme  takes its inspiration from the deep blue sea, that is ever beautiful. With its light coastal vibe. 
Farmhouse ; For a perfect farmhouse theme as your baby boy room idea you might want to consider focusing on special details such as soft earth accents, exposed wood, and monochrome palettes. These will create a much more realistic and yet beautiful and comfortable environment for both you and your baby boy.Additionally, you can adorn it with wreath and view to outside woods. Creating a lasting beautiful scenery, that is worth a gaze from your baby.
Rainbow theme; This one is ideal for both boys and girls. Having the walls of their nursery all decorated in beautiful rainbow colors will make the room more lively . With wall prints of the sun, clouds,the rain, themoon, and fish. 
Modern ; A modern look, on clean white walls with minimalist furniture, will give you a fantastic scenery. Add some bold patterns, and an uncluttered floor space. 
Bunny;  The bunny theme can take on many different styles, and is fit for a little baby boy room. It ranges from soft and cozy to modern and bold. The focal point of this mostly white room is a giant graphic print featuring an adorable bunny. It can be in any color of your choice. With a soft crib bedding , and a wicker basket that adds to the casual vibe. You can also have a large bunny portrait on the wall. 
Bumble bees; Create a sweet-as-honey space using the bumblebee wall theme for your baby boy nursery. Interestingly, I must admit that there is something irresistibly special about this energetic, sweet and cozy theme. With its special connection to baby boys. However, the bumblebee wall theme also comes out perfectly when used with a blend of natural woven wall baskets, buzzing bumble bees, and most importantly the sweet honey. Alongside a bee print wallpaper.
Travel ; Choosing a travel theme as well for your little boy will give him a sense of adventure, it will instill in him a sense of adventure . Hence creating a nursery that includes interesting or whimsical maps and travel items for him will surely start up an avenue to venture into ,and explore further as he grows. 
A Name themed nursery ; There can't be a more exciting theme  for your little baby boy's nursery than your baby boy's name. This makes them belong. So  you will never go wrong if you consider a name-themed wall mural or large print to use as a focal point in the room. However, you can have the name placed above  your  baby's crib.  This will simply look perfect.
Clouds;Puffy clouds always make everyone happy. Both boys and girls. They make the room bright, fresh and homely.  As well as add texture to the room. 
Outer space;Outer space is a classic and traditional baby boy nursery theme.The outer space wall comes with a large moon and stars painted on the wall. Turning it into an entirely different world. 
Dinosaur; Boys are always fascinated by the very thought of dinosaurs. So having your baby boy's room walls have a dinosaur theme will make them very happy. You can have dinosaur footprints decorate the walls and other small details to give the room a modern design.
Hot air balloons; Hot-air balloons lend a sense of freedom, lightness, and exploration to your baby boy's nursery. This wall theme can also be used in a girls room too. Simply because it is neutral and is also light and airy. With modern lines and small subtle hot air balloons floating over the crib. This theme is interesting because it incorporates dramatic wall art which is sweet and beautiful. 
 Koala Bears;This wall theme is interestingly beautiful and works perfectly for both boys and girls. However, you can have the walls decorated with adorable koala bear prints on fabric, or a wallpaper. Just to create a warm and cozy space for your beloved baby. 
Music theme ; In this space for your baby boy, you can as well go with a music theme.Customizing the space with either the music or songs of your choice.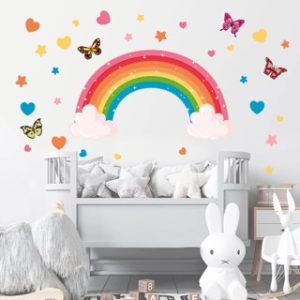 Curtains ; 

The bright colors and fun accent wall balance well with natural elements in the curtains. You can get plain colored curtains or floral ones depending on the walls that you have chosen. Make sure that they blend well with the walls, ceiling and chandelier.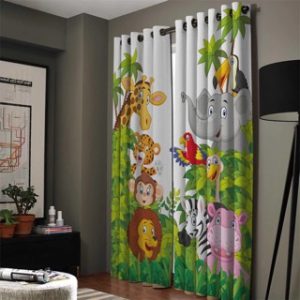 Floors ; 

Try getting rugs for your floors, as they add some detail and a beautiful finish touch. You can choose a colour of your choice depending on the theme that you have best chosen for your baby boys room.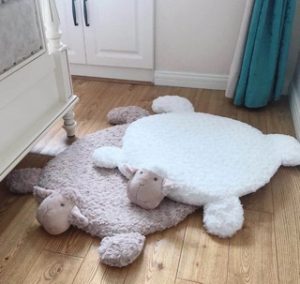 Furniture; 

Get a crib with color ,size and design of your choice for grey , white , cream ,blue, aqua and a wood theme . You can also include picture frames that are fresh and crisp, allowing the fancy chandelier to make its statement. You will also need a furniture piece for your baby's changing station . As well as a chest for storing all your little boy's toys. With a small lamp on the top just to add a clean and simple finishing touch to the space.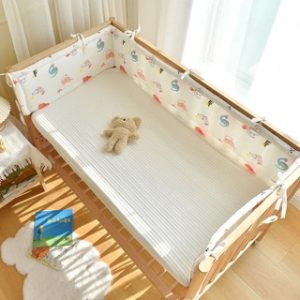 Blankets and sheets; 

A soft and comfortable blanket and cotton sheets ,with a soft and fluffy pillow will complete the look in your baby's sleeping section. You can also add a fuzzy rug in your budget as it adds good detail.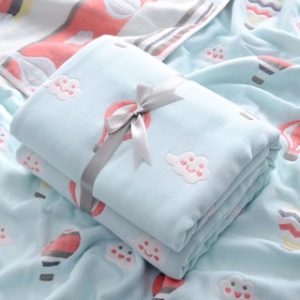 Accessories ; 

These are an important part when it comes to putting together all elements. In order to make your little boy's room a perfect room. Apart from buying a humidifier , baby monitor or air cooler ; Cuddly, snuggly teddy bears will complete the picture . So they should also be added to your baby boy room ideas list. Hence making your little one enjoy their time in their space. However, teddy bears must be included as they are loved by both boys and girls. They also make a great theme for your baby boy's nursery.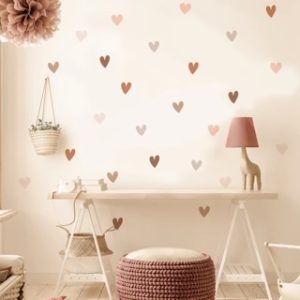 Clothes ; 

Shop around for the best affordable baby clothes of your  choice . That will last you for at least up until the baby turns 3 months . Babies tend to grow very fast so getting their clothes in phases as they grow will help you the most. On your baby boy clothes list you can include babygrows, rompers and jackets . As well as vests and shorts .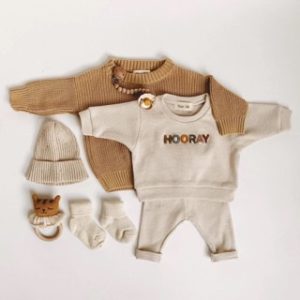 Toys ;

 Little baby boy room ideas list must always include toys, as every baby is fond of toys. Therefore when choosing toys for your new baby, always remember to get safe ones. Getting stuff like rattles and other grabbing toys will be a wise move . As it encourages your baby boy to grab and play more than cry more. However, you can get chunky sensory toys to help your  little man with hand-eye coordination . As well as to help and encourage the development of fine-motor skills.
This view will not only look beautiful  but will help bring warmth and coziness into your little man's room.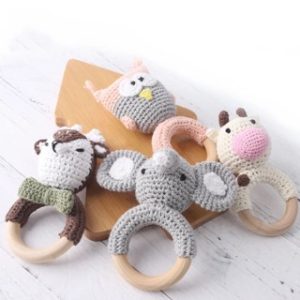 Baby boy room ideas for small spaces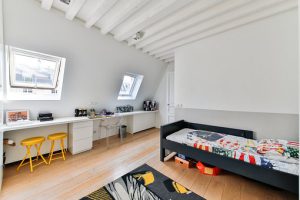 Given the right ideas, resources and time. You can plan your baby baby boy room to your heart's content. However, going wild with good ideas will produce a perfect outcome. Turning it into an entirely different world. Planning your baby boy's room will help add texture, comfy, warmth and interest. However, all this can give your baby a sense of adventure . And a powerful sense of belonging in their own space.